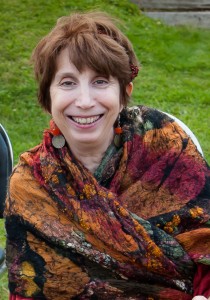 Madeline Sorel is an artist who extends art into the community through her work as a curator of exhibitions, an educator in a Community College (Kingsborough),  in Community Centers and public schools, and as a speaker.
Madeline teaches illustration at Kingsborough Community College in Brooklyn, NY.  Many of her students have established careers as illustrators and designers.  Madeline's students have won numerous awards for their art work in support of campus and community events.
Some of Madeline 's Kingsborough students participate in intergenerational projects in art workshops she leads for senior residents at a neighborhood housing complex.   Madeline is also the art teacher for a Middle School enrichment program.
Through her work as an artist and teacher Madeline has been inspired to produce thematic art exhibitions . Her curated shows have included over 50  artists and have been well reviewed and received.
Madeline Sorel has been a speaker about art, illustration and community.  She has been a panelists on many forums.