Madeline Sorel has curated a  number of exhibitions with artists who work in traditional and unusual materials.  The group shows that she has put together have included established artists and artist who are accomplished yet not well known.
Twenty women artists exhibited works created in unusual material including fabric, plastic and metal.  Madeline Sorel explored the way artists adapt different materials to create self expression.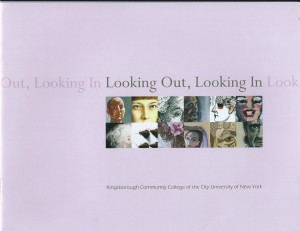 Twenty five women artists in an exhibition that explores both the exterior face and the inner identity.